In August 1950, the CIA secretly purchased the assets of Civil Air Transport (CAT), an airline that started in China. CAT would continue to fly commercial routes throughout Asia, acting as a privately owned commercial airline. Under the guise of CAT Incorporated, it provided airplanes and crews for secret intelligence operations. Naturally, with any substantial covert gaslighting operation, graphic designers were needed to really seal the deal. Seemingly an entire brand identity was developed (at least the typeface, dragon logo, and colors seem consistent) specifically for this fake CIA airline and these are some of the artifacts that were produced.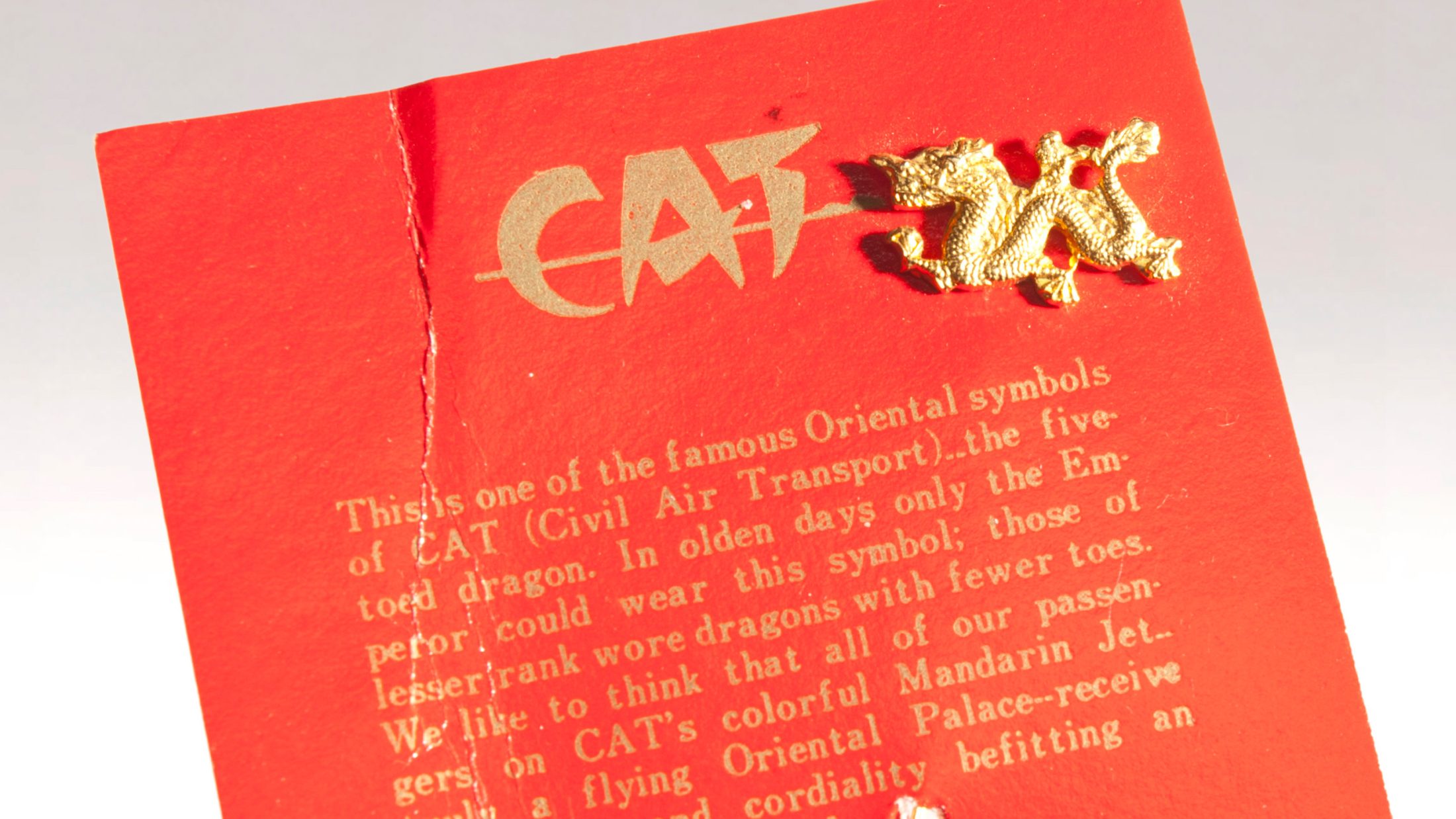 During the Chinese Civil War, under contract with the Chinese government and later the CIA, CAT flew supplies and ammunition into China to assist Kuomintang forces on the Chinese mainland.
At the time the families of the pilots were told, in order to keep the CIA's covert actions in China secret, that they had crashed into the Sea of Japan on a routine flight to Tokyo.
Air America happened later on (after I suppose things with CAT went downhill or became no longer useful). Running after or parallel to the original operation, it is not to be confused with Radio Americas, another CIA front operation in the form of a tropical radio station that would materialize years later and a few thousand miles away.
The artifacts and designed objects are pretty well-rounded as far as applications and branding goes. The wicker basket for instance is a pretty odd material design choice but it is quite elegant in execution and doesn't really seem that unbelievable.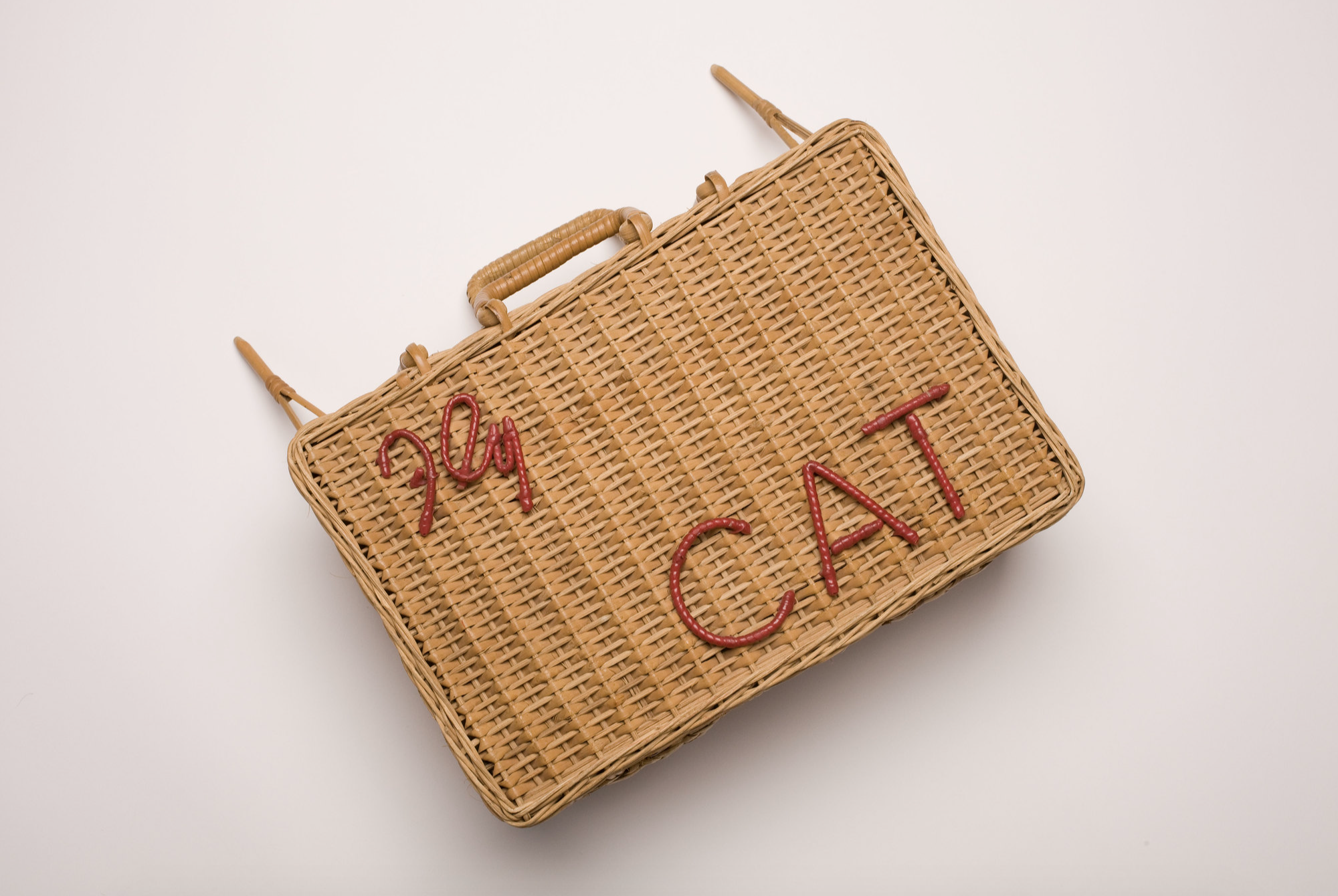 This Civil Air Transport (CAT) lighter is from the Hong Kong-to-Bangkok inaugural flight of Civil Air Transport on July 20, 1957.
One of the cooler and more useful/practical items might be the CAT-branded zippo lighter, steel-pressed and engraved from some likely-very-real company called Penguin.
Check out the whole series of photographs here.