James E. Lawrence would have been about 25 years old when he was assigned to survey the wild deer population outside of Brookhaven National Laboratory, a top-secret government research center full of particle physicists and experimental happenings, where said deer were running amok scaling the 12ft tall fence to eat radioactive plants. Was this the moment he decided he would commit a majority of his life to publishing educational zines and field guides on sustainable and mindful outdoors recreation? We like to think so.
If you've been to a local gift shop, book store, or outdoors-ing-goods shack in rural or mountainous upstate New York over the last 30 years you may be familiar with the saddle-stitched, often brightly- or monochromatically-covered, and lightly-illustrated field guides Lawrence's Outdoor Publications of Ithaca, NY, is responsible for producing. Most of these were originally published in the 1950s and 60s and appear to have been re-released in batches up until the mid 90s.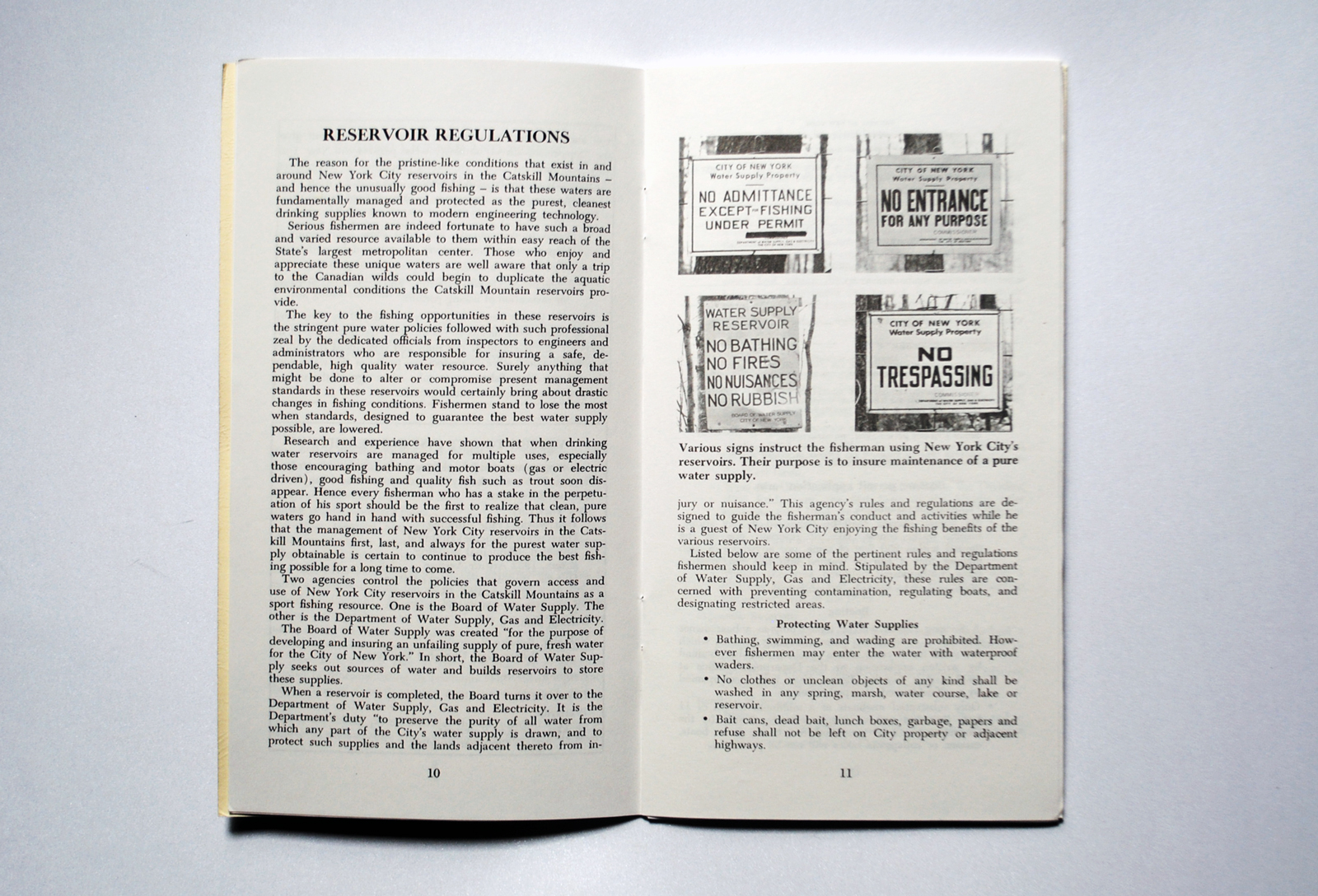 Outdoors Publications has absolutely no internet presence. Literally, try googling it. It's books are extremely unironic, accessible, leafy, and full of endearing colorfully-written passages and instructional narratives that are entertaining but likely at least slightly outdated.
In these deep, silent woods run big bucks rarely seen in the valleys. Here live the ridge-runners that herd their harems from beds high in the hemlocks to feeding areas in yew and balsam groves across the sides and backs of the quiet mountains. Deer shot in these sections are deer truly earned.

Deer Hunting the Catskills by Carl Oleberg
The publications have a presence and time-agnostic quality that insists we believe they have always been here and will always remain here, telling the same story about forest conservation and white tail deer habitats to whoever will slow down long enough to listen.
Remember that your most valuable asset is a clear head. If you think you are lost, cool it. Sit down and think it over. Talk to yourself, if necessary. Get your bearing and figure out a logical route back to familiar territory.

Deer Hunting the Catskills by Carl Oleberg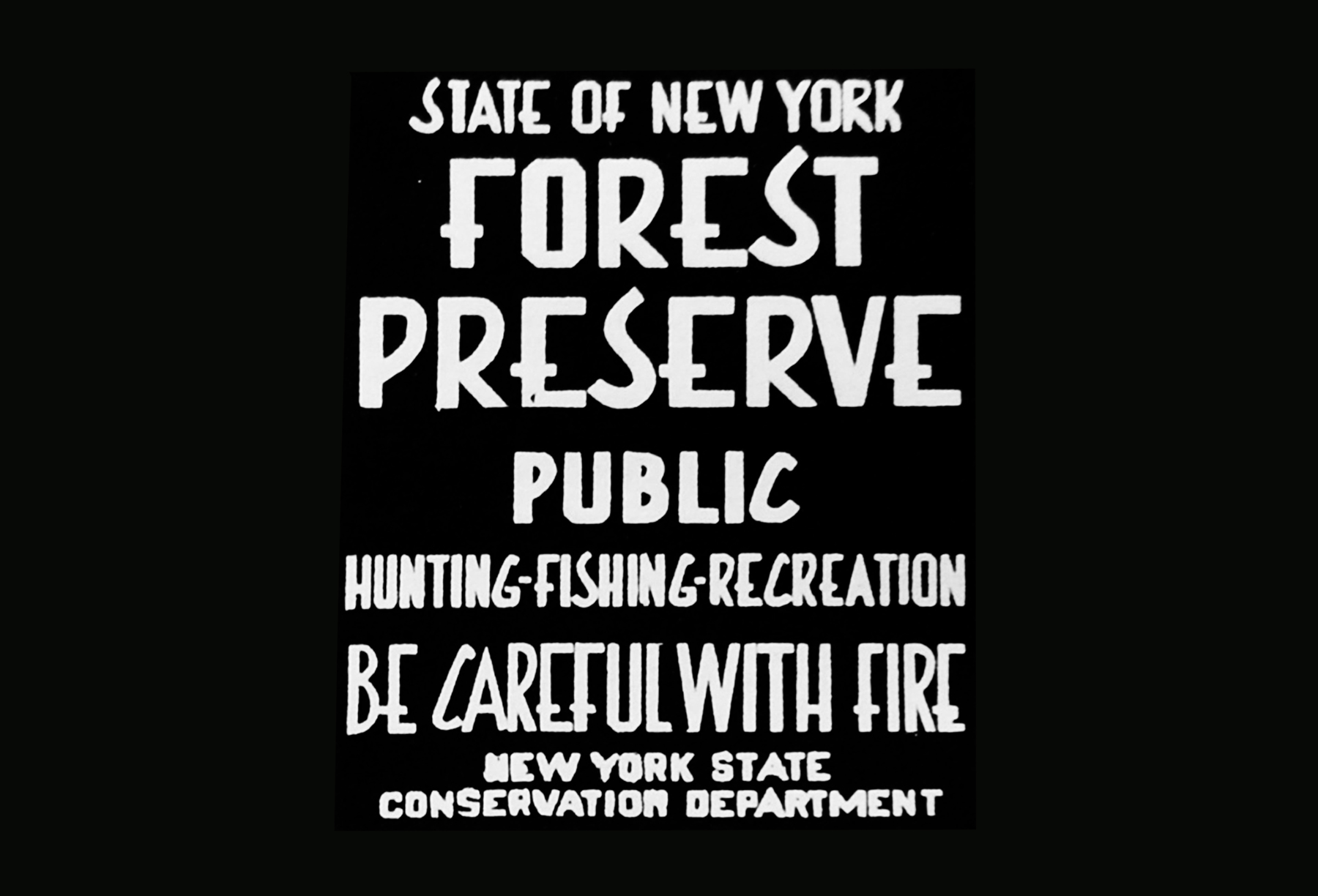 The eccentric outdoors zines as physical artifacts are pleasant to flip through even if you have no interest in following half-century-old advice on which Catskills-region fishing holes are most promising. They are often sprinkled with what we assume are outdated fold-out maps of micro-regions and weird little illustrations of creatures the author is telling you to murder, respect, or fear.
Lawrence himself passed away nearly 20 years ago but these field guides are still being stocked and sold by persons unknown. It is likely there is a mysterious warehouse somewhere outside of Ithaca, guarded no doubt by bees and ancient fly-fisherman, absolutely filled to the rafters with these things, their price stickers indefinitely set at $3.00, their wisdom and folksy woods-secrets growing more detached yet powerful by the decade from a world in constant ecological flux.
To get your hands on one of these avant-garde time capsules we recommend renting an overpriced car and driving directionless towards the Catskill mountains of southeastern New York State with at least three dollars to spare. We procured our own Outdoor Publications rarities at Phonencia, NY's "old fashioned country store," The Nest Egg, where you can also find tactical hunting knives, bear and bigfoot souvenirs, primitive camping gear, and homemade fudge.
To learn more about James E. Lawrence, the naturalist and publisher, read his Cornell University memorial statement.